5:00 a.m.
We are up and will be ready for breakfast by 6:30 a.m. It was very hot yesterday (93 degrees F.) up in the Island in the Sky District of Canyonlands National Park, and I think we need to get our hiking in before it gets too hot today.
Mirek and Hana like the Motel 6, saying that it is much like their motels back home. We are in room 302 and they are in room 301.
Mirek and Hana seem to be holding up okay, but Anne and I are beginning to get a little testy with each other. I am not sure why. Maybe as we get into a routine our attitudes will improve. The trip so far has been a lot of rushing from one place to another, and we lost a little sleep on our stop at home between Yellowstone and here. We will try to slow down the pace some and might have to cut out a few of the side trips and extras that we had planned, in favor of slightly shorter days with a bit more relaxation time in the late afternoon and evening. We'll see how it goes.
6:30 a.m.
We loaded the Trooper. It is 65 degrees F. We bought breakfast at the Moab Maverik. Donuts and rolls and coffee and milk. Anne and I paid $5.44 for our breakfast; Mirek and Hana paid $7.04 for theirs. We then drove north one Highway 191 to the south side of the bridge over the Colorado River where there is a small park with picnic tables and tall cottonwood trees. As we were finishing up our meal we met a ragged looking fellow there who seemed to be touring the country on a bicycle, pulling a small two wheel trailer. He also had two dogs who were tired together by a short rope. The older, a German Shepard, is blind. The fellow told us the older dog has walked thousands of miles with him across this country. He seemed to know a few words of greeting in Czech.
7:28 a.m.
After breakfast we drove north to Arches National Park. They have gutted the old Visitor Center and are in the process of refurbishing it for Park Headquarters and will build a new Visitor Center over the next few years. Right now they are using a set of trailers as the interim Visitor Center. They also have a nice new park entryway that parallels the highway and makes it more safe to enter and exit the Park. The previous entrance was close to a curve in the highway and made it more difficult to exit.
We drove directly to the parking area for Delicate Arch. It was difficult to see some of the features in the Park because of the low angle of the morning Sun. But we will get to see everything on the way out.
The Park Service is doing construction work on the main trail to Delicate Arch, so we had to take a detour along the road and then walk down a sandy wash to get around the blocked area. This may have added a bit to the usual three mile round trip. (See map.)
The hike went well, other than the low angle of the Sun. We walked almost directly into it most of the way in. At the arch there were very few people, especially compared to our visit earlier this year. The scene was relatively quiet and peaceful.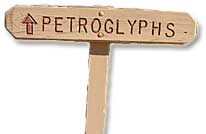 We were visited by friendly ravens who seemed to think that we would give them a handout. Obviously other tourists have ignored the warning signs that expressly say "Do Not Feed The Animals." One of the fellows at the arch pointed out a desert bighorn ram sleeping on a steep pinnacle just west of the arch. We took many photos and walked down to underneath the arch and to a spot looking east. There were some great views and the morning shadows gave everything a different view from our previous visits.
On the return trip we walked the short distance from the parking area to Wolfe Ranch and then to the pictographs. This was the first time that Anne and I had taken the time to view the pictographs. Along the hike we saw several small lizards.
10:25 a.m.
We returned to the Trooper and drove toward Devil's Garden. (See map.) The parking area was pretty full, but we were lucky and found an empty spot near the trailhead. We hiked up to Landscape Arch and then beyond a short ways through a narrow canyon where we climbed up to Wall Arch, Navajo Arch, and Partition Arch. There we sat for a while in the shade to enjoy the view and cool off. The day had become very hot and we had to stop in the shade a few times to cool down. Hana seemed especially susceptible to the heat, but she did very well with the hiking, even in the climbing between steep sided sandstone cliffs. She told me, as we sat in the shade of Navajo Arch, that she thought Arches was the most beautiful place we have taken them to so far, even more beautiful than Yellowstone.
We then reversed our steps and hiked back through the Devil's Garden area and returned to the Trooper. There we washed up at the water fountain and changed our clothes in the restrooms. We had a long drive ahead of us and thought we would feel better with fresh clothing.
1:00 p.m.
We got back to the Trooper and began looking for a shady spot for lunch. We drove through the Devil's Garden picnic area twice, because we thought we saw a couple leaving a shaded table. We sat near a group of retired folks visiting from the Phoenix area. They took our photo for us. We teased and joked with them a bit, until they left.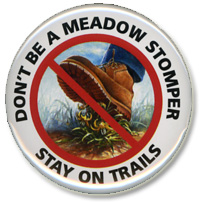 1:45 p.m.
We finished lunch and loaded up to leave the Park.
1:50 p.m.
We drove through the fin area and near Fiery Furnace, but didn't have time to stop.
2:00 p.m.
We stopped at the Balanced Rock parking area so that Mirek and Hana could take photos. Then we drove on, and stopped briefly at the Courthouse Towers Viewpoint across from the Three Gossips. From there we drove on out of the Park and back south on Highway 191 to Moab.
2:30 p.m.
We stopped at the Moab Maverik to buy water and gas. The gas cost $1.979 per gallon. We paid $20.08 to fill up ten gallons. We have driven 1,298 miles so far. We also bought Gatorade for all of us. Their first time. They seemed to like it. I found that it really helped reduce my thirst. It was a slightly different flavor than we usually drink, and it was good. We discovered that Mirek and Hana really like Fritos Corn Chips. Our snacks and drinks cost Anne and I $4.29; Mirek and Hana paid $4.28 for their share.
We headed out of Moab on Highway 191 toward Monticello. We passed Wilson Arch and Looking Glass Arch along the way, and saw some amazing sandstone sculptures, including Church Rock near the junction of Highway 191 and 211 (the turnoff to the Needles District of Canyonlands National Park).

3:40 p.m.
We reached Monticello and turned east on old Highway 666 (I think its new number is 491). Soon after we crossed the Colorado border. Along the way to Cortez I spotted several prairie dog towns and prairie dogs, but it was hard to see them in time for the others to see. Mirek and Hana weren't quite sure what they were looking for. But finally Hana did spot one running in a field north of Cahone. We had traveled 1,384 miles at that point.
4:37 p.m.
We reached Cortez, Colorado, 1,408 miles into our trip, and took Highway 160 east. The temperature was 86 degrees F. We stayed at the Comfort Inn, in rooms 133 (Mirek and Hana) and 135 (Anne and me). The rooms were very large and had king size beds, irons and ironing boards, coffee makers, and all the regular stuff. In addition, or windows open to a view of Mesa Verde. Each room cost $55.89 per night.
6:15 p.m.
We cleaned up and had dinner at the Fiesta Mexicana Mexican restaurant (similar to the one in Moab). Mirek and Hana split a combination meal which included rice and beans, a beef enchilada, a chili relleno, and a tamale. They do not like overly spicy or hot foods, so we thought this combination might be tasty without the heat. They liked the meal, especially Mirek. Anne and I also liked what we had.
We also split a pitcher of margarita. They liked that as well. Our glasses had small saguaro cacti for the stem, with salt around the rim. We had flan for dessert. It was different than what we are used to, coming out as a flat pastry-like dish instead of the custard we'd expected. But it was very good. We were in the restaurant for 1.5 hours talking and having a good time. Anne and I paid $35.13 for our share of the meal; Mirek and Hana paid $27.93 for theirs.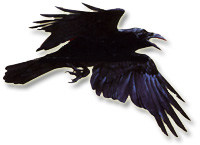 On the way back to our rooms we stopped at the Citgo gas station for ice. We tried to buy lottery tickets, but it was too late. The drawing had already begun in New York City.
Back at the rooms we did a little laundry and sent e-mails from the two computers located in the lobby. The computer service was free.